This is the index of all the photos in this page.
Please click on the thumbnail to see enlarged photo.
Tanvi's Birthday Party at home



---
Guided tour of the Tenom park, thanks to Tony and Anthea Lamb.




Luna is all attention!!, Wonder when is the viva?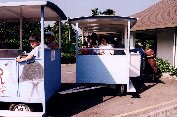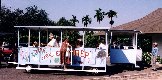 Going around the Tenom park in comfort


Tanya with a giant water lily plant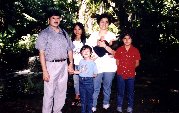 Can you see the waterfall in the background?



Under the shade of a big elephant ear plant!!

---
Comments, if any, may be sent to : dhir63@yahoo.com
Page created and maintained by Dr. Sanjay Dhir
All photographs copyright of Dr. Sanjay Dhir